I wanted to come on tonight and share our pictures from this evening and wish everyone a very Merry Christmas.
We enjoyed a quiet day, an adventurous photo session (trying to get Miss Priss to smile for the camera on her first Christmas), an equally adventurous church service (think paper airplanes flying in the front row), some random acts of kindness by a friend (we came home from church to find our sidewalk shoveled), our traditional Christmas Eve treats and pajamas (singing our Advent candle song one more time), and most importantly some family time to reflect on the birth of Christ.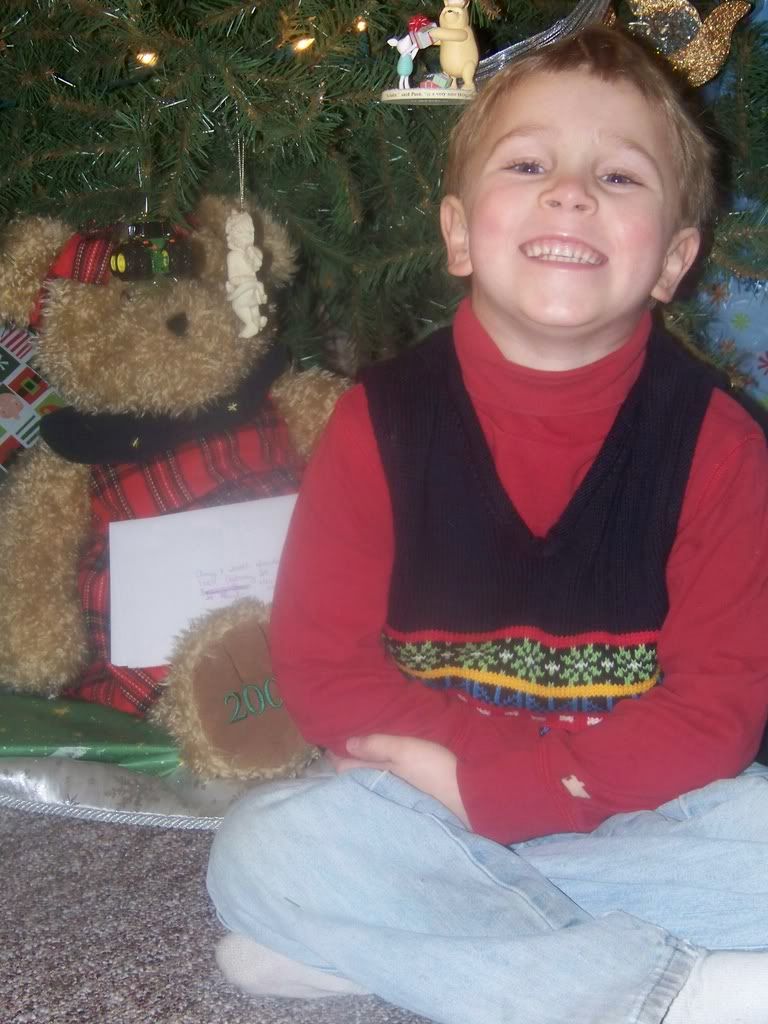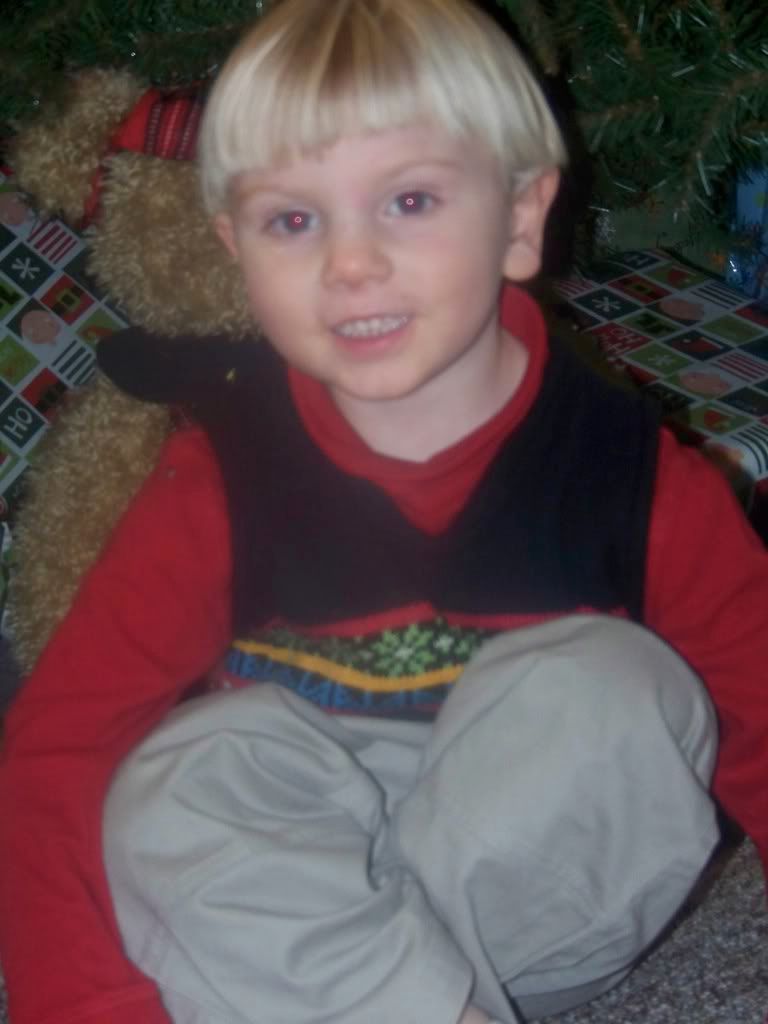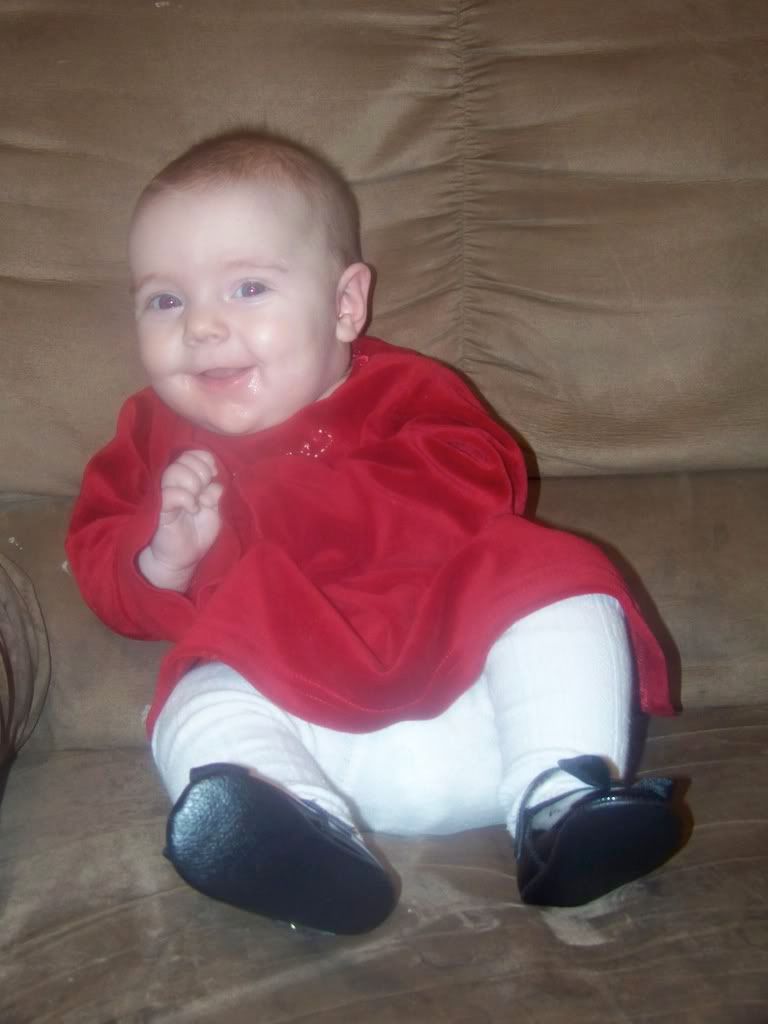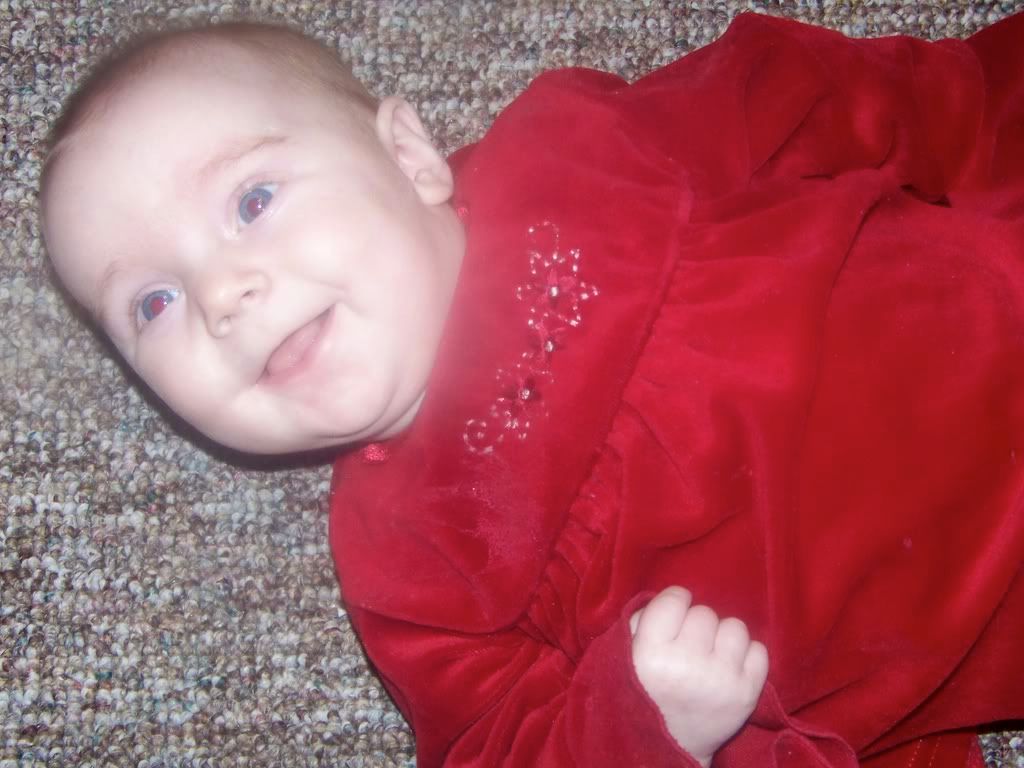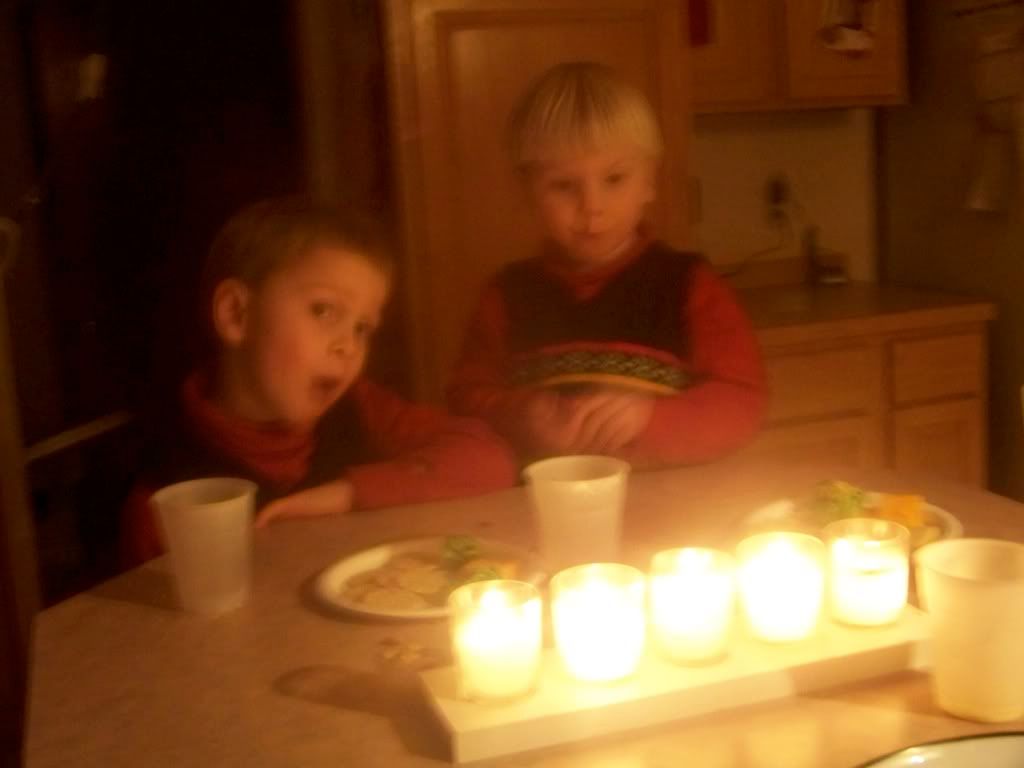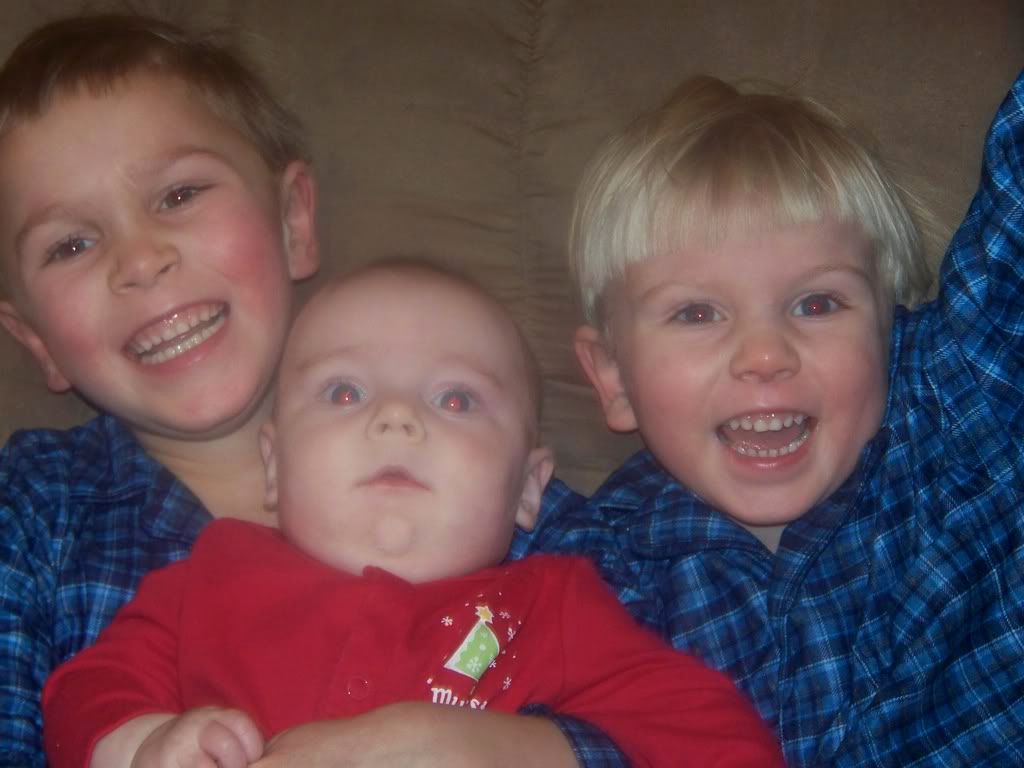 Peace on Earth, Goodwill towards Man!