Officially we had a snow day today, but that really means nothing to my boys. They had a nice focused work period this morning and it was fun to include Daddy for a change!
Aidan worked on making new words with old Scrabble tiles.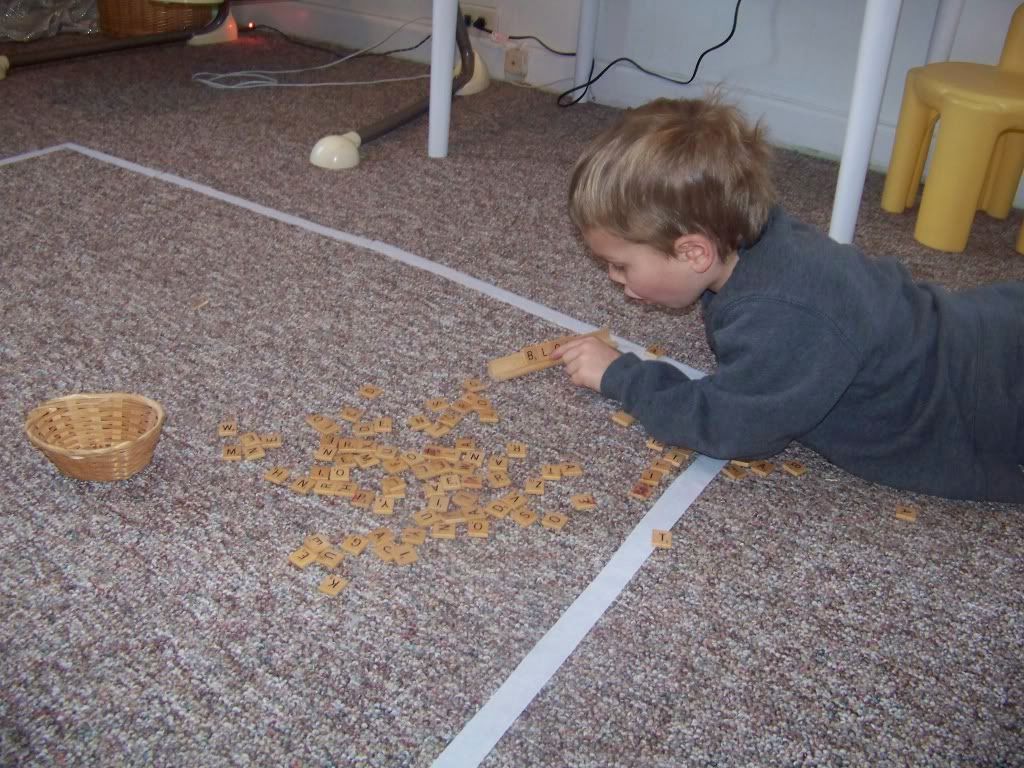 Caleb worked with Tim on counting by 10s and naming the unit, ten, and hundred pieces.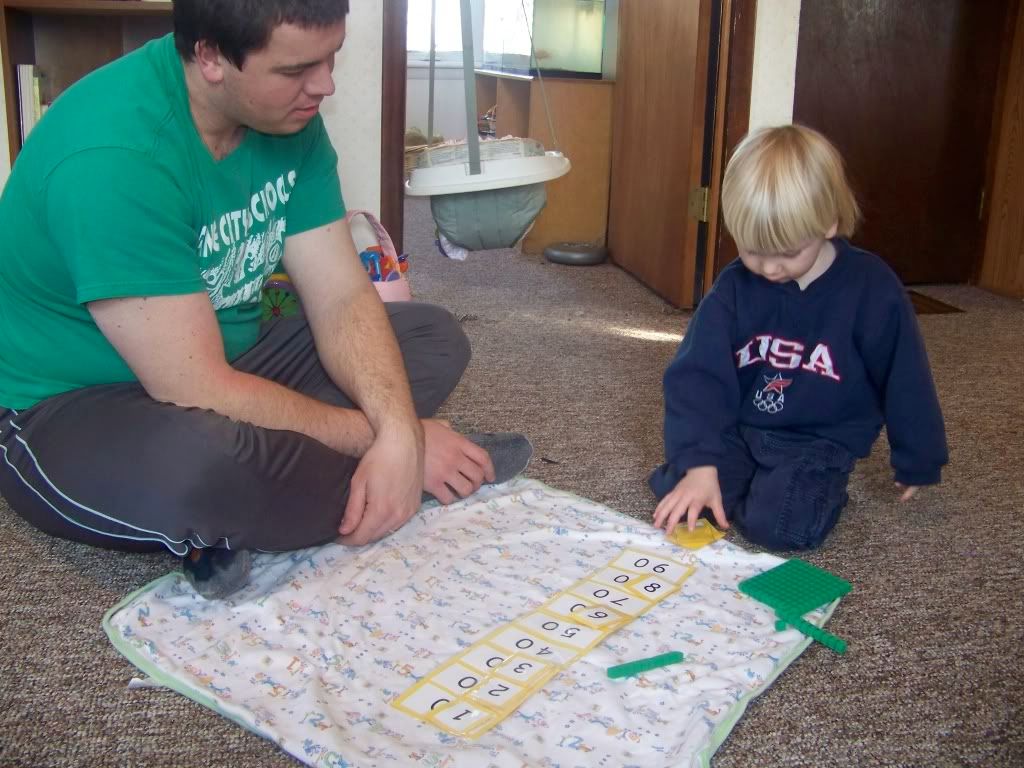 Aidan requested that we have a Hundreds Board at home, so I did make that material this morning as well, but the boys were not interested in working with it today. It is on the shelf now and I imagine one of them will decide to attempt it on another day and I will be sure to share when they do!