I can't believe it is not even Christmas and we have had a late start and TWO snow days. On our last snow day, Aidan asked me to make a Hundred's Board and never touched it. Today, interestingly, he brought it out for the first time.
Aidan with his helper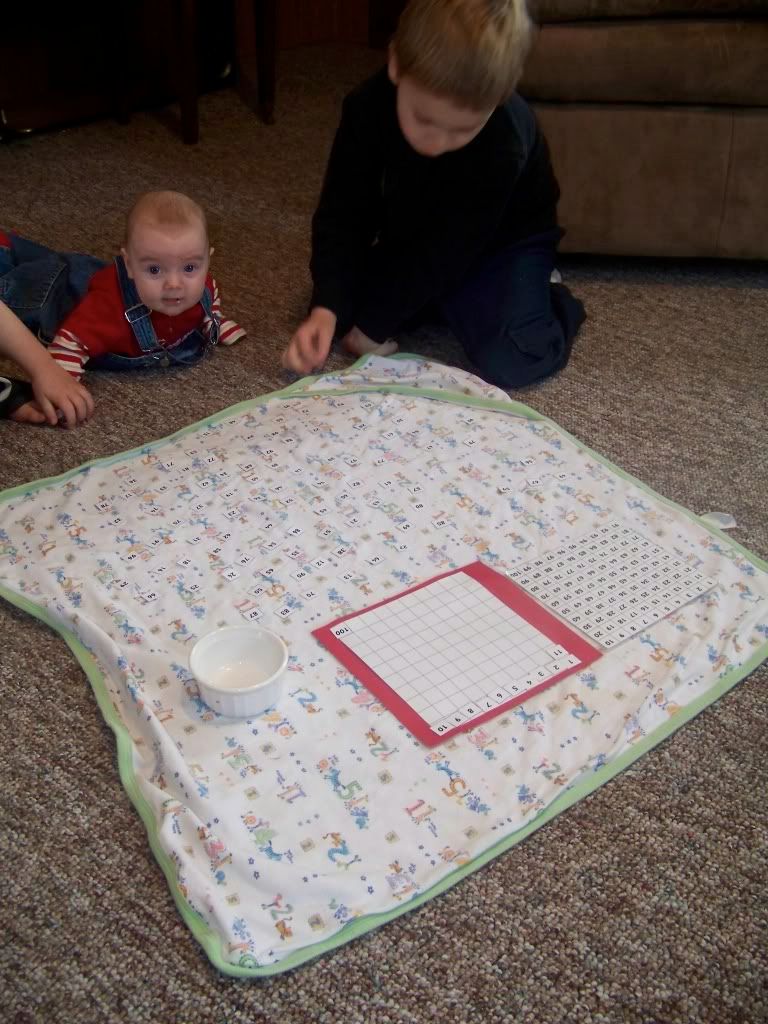 A close up of the board in case anyone is interested.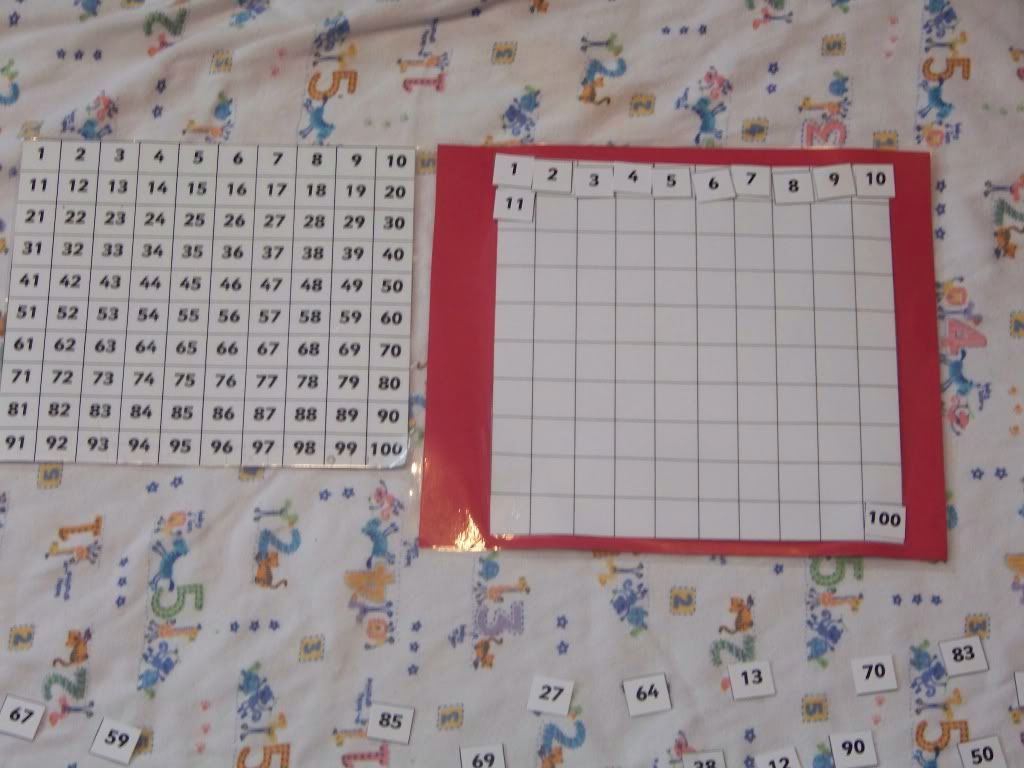 As a side note, we use Kylee's blankets as work rugs. This simplifies things for storage purposes. When I give presentations I use the solid color ones, but the boys seem to prefer the designs.