This first work is a combination of a Montessori work (Color Box 3) and a big board I remember from my dad's plant when I was a kid. He worked at some sort of color plant and they had this giant board with paint chips (basically) to match up colors. I have no idea what the purpose of this board was, but I remember how hard it was!
For this work I picked up some free paint chips from the hardware store with gradations from dark to light in black, blue, green, red, purple, orange, yellow, and brown. I took two of each sample. I then cut each sample in half length wise to take off the writing. I mounted one of each color set on a large piece of tag board and then covered it with contact paper. I then took the second set of each color and cut them apart into small pieces. I put the pieces into a small basket and then put the board on top of the shelf. The work is to match each color.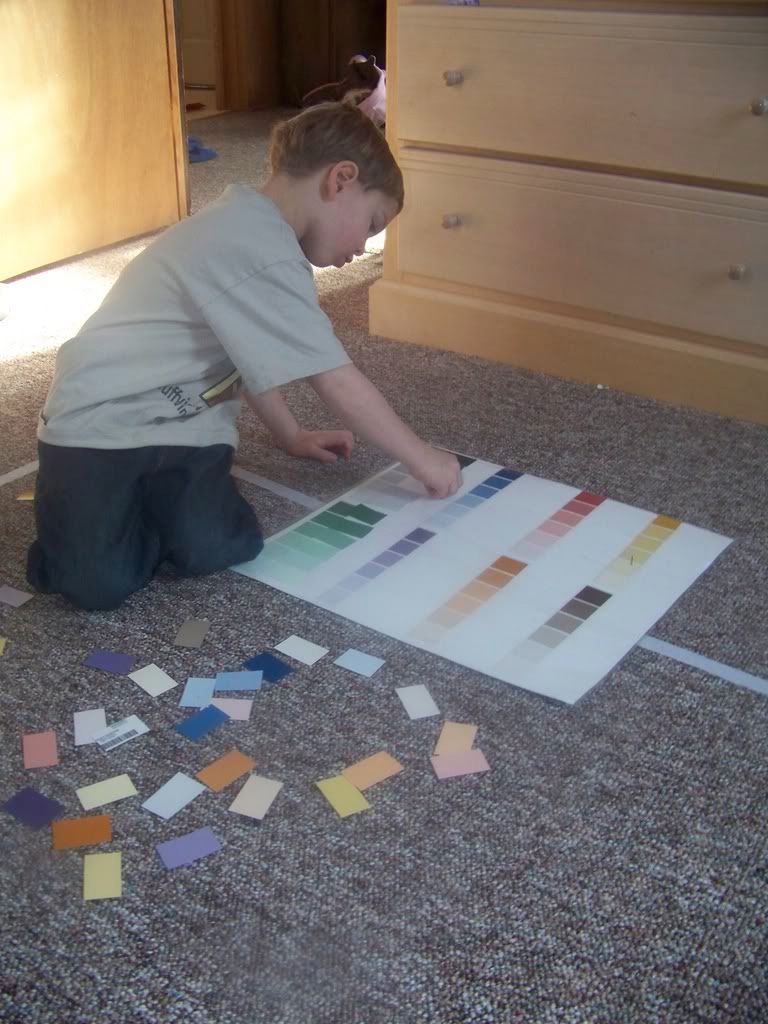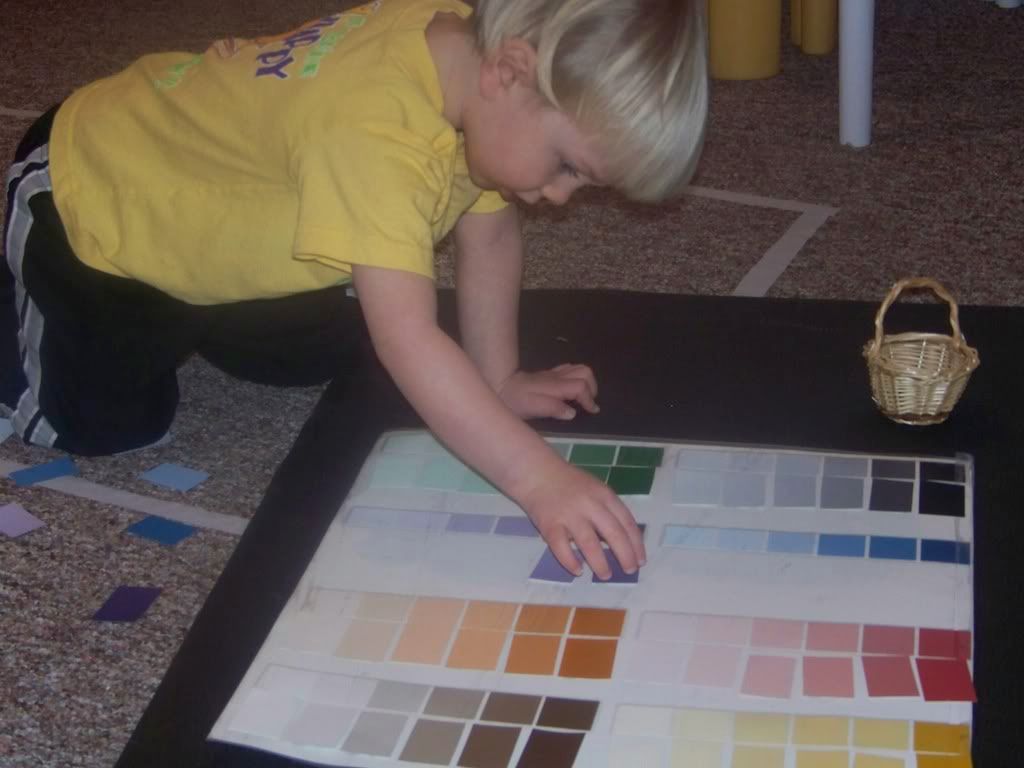 One interesting thing I noticed is that Aidan had a hard time with the light colors in the yellow-orange-brown shades and Caleb had no trouble with those but had a hard time with the blue-grey-purple sets. We can use these to do other layouts and extensions that go with the third Montessori color box if we want. There is a neat sunburst pattern that Aidan has already inquired about. I will definitely post if he gets to it!
So that project might require a trip out, but this next one I promise you can put together in a matter of minutes from things you have in your house right now! This is a sand box for writing. It is simply a cake pan with a lid (you don't need one with a lid if you aren't going to leave it out) filled with about a half inch of a ground grain or sand on the bottom (corn meal or malt of meal both work well, flour also works well). Ours of course has corn meal! You child can practice writing their name, letters, numbers, shapes, etc. We used our sandpaper numbers as a model. A few gentle shakes erases the writing (be sure to take the time to show this several times) and they can begin again. Here is Caleb writing his numbers (my little math boy).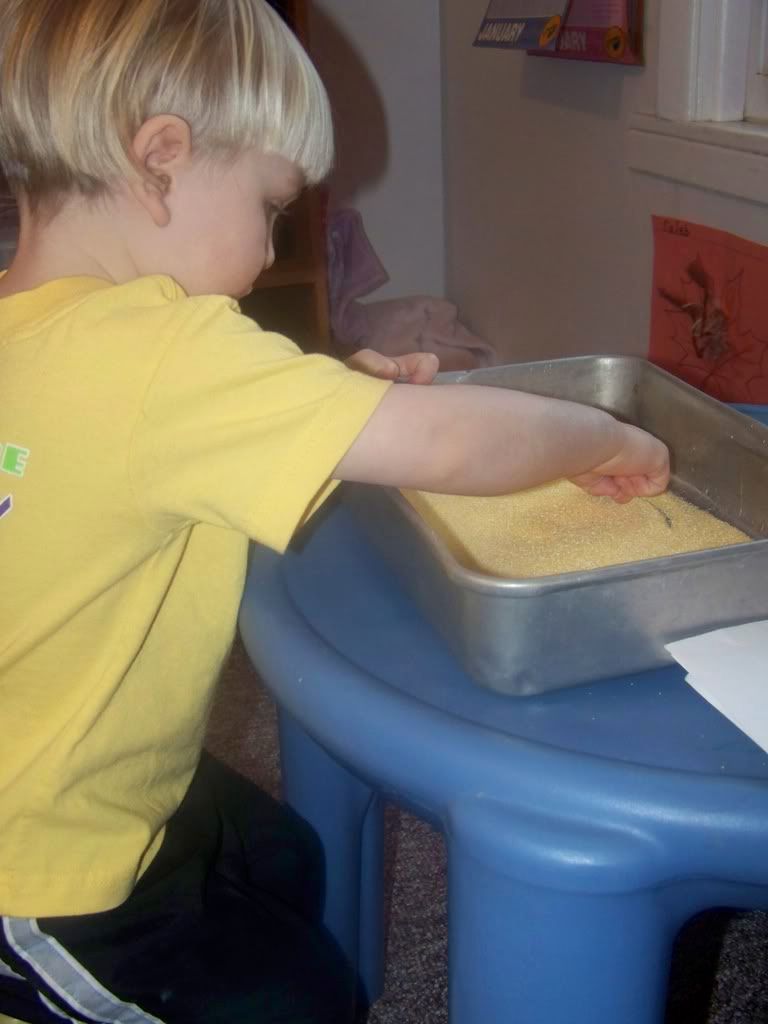 A close up of the number 7 (sorry its hard to see but I think you get the idea)