Welcome to the Homeschool Highlight Reel, a place for Homeschooling families to share ideas, encouragement, and inspiration. If you would like to learn more or to read the rules, click
here
.
Because of our short week before Thanksgiving, we did some fun activities that were seasonally relevent.
We did a little bit of talking and reading about the history of Thanksgiving and did some art to go with it. I have a gorgeous clay pot that was made by Souix Indians in South Dakota and one of the things we did was talk about pottery. I had clay so we could make our own pinch pots.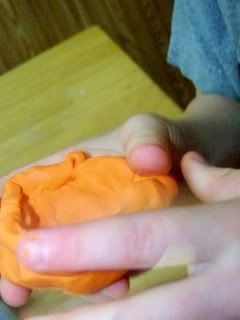 There was a slight technical malfunction, however, because Mommy thought she bought hardening clay but it was in fact Plastescine.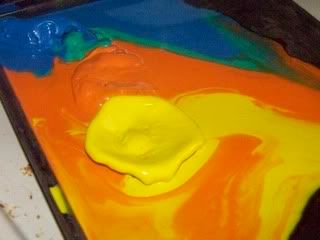 Thank goodness it was an old cookie sheet that I had actually already replaced.
We also did our Thanksgiving pin punching. I made a little turkey for the window on our front door and the boys punched feathers to make his tail. They both did a great job, but Caleb's appreciation for chickens and clocks was an entertaining discovery. He is (to his mother's relief) also thankful for "my friend". When prompted further, he says his friend is Isaac.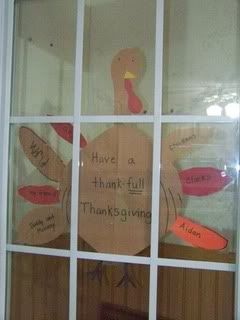 What are you doing these days? Please add your link to MckLinky and link back here to us. I look forward to coming for a visit!