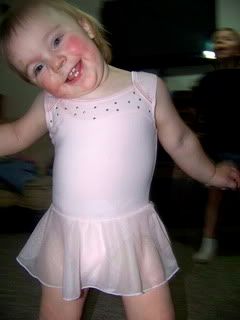 Never mind the teething cheeks! I have to admit this little ensemble may be my favorite of all of Kylee's Christmas gifts. Wondering where it came from?
Let's just say it came from an auntie who is seriously outnumbered at her own house!
To see more of Kylee's stunning performances (and hear Daddy's stunning vocal accompaniment), watch below!