Logan had his 1st check up on Thursday. I somewhat intentionally, somewhat by chance, scheduled it closer to 3 weeks than 2. Our doctor is great about not making a big deal about weight gain, but I've learned a few tricks to ensuring a productive visit- 1 of which is always waiting until after baby has their 2-3 week growth spurt.
So how has this baby been growing?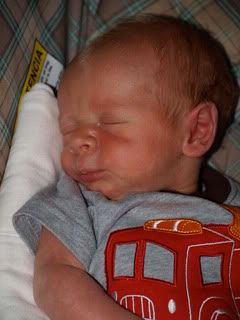 Very well to put it mildly!
He has gained 1.75 pounds since discharge!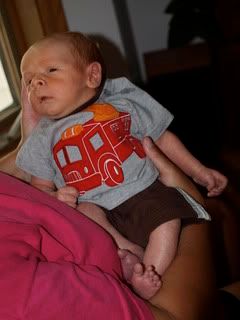 At 7 lbs, 4 oz he is starting to look and act more like my other newborns. Dr. W. says he's still showing some signs of his prematurity but that obviously his great growth is a sign he's doing just fine.