After a month of showing us his toothless grins, I decided this weekend that it was time to be captured on film for you ...whether he liked it or not! It went something like this...
Okay Momma, I will talk to you.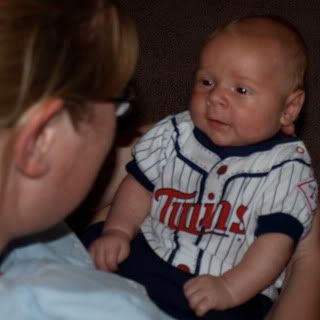 What is that thing in my face.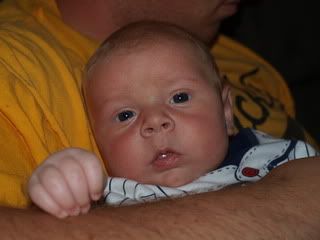 Hi there, I will wave at you but I will not smile.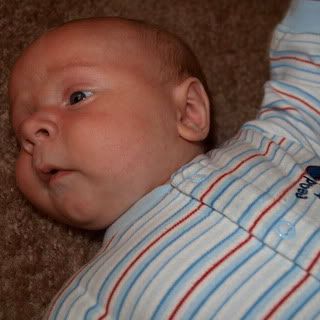 (Two days later) I give up Momma, I love you too!