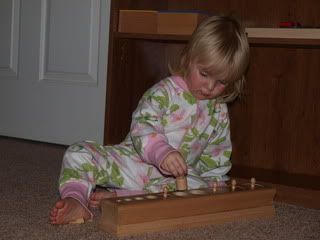 Knobless Cylinders- which just came on Monday. Kylee spontaneously presented these to herself. Tim and I were sitting on the couch watching and she was totally oblivious to us... in complete concentration. We were wishing for a video camera, but settled for a snapshot!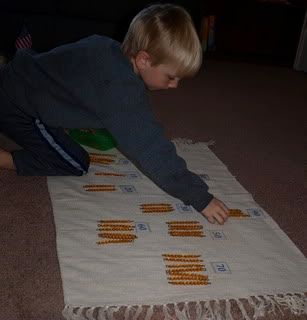 Caleb reviewed 10s and numbers to 100 this week. I think we will conquer the 100 board next week. It will be a new work for him and a good challenge!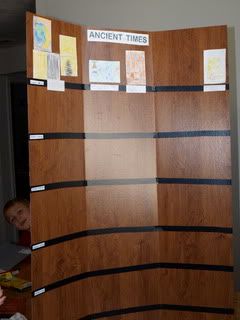 Aidan is hiding behind our Timeline of Ancient History. This will be a year long project. I love seeing the kids take history topics into their playtime and last night Aidan built the Wall of Jericho in his bedroom with some building toys. We have a bunch of the Playmobile Ancient Egyptian play sets and I think they will be finding whole new meaning in a week or two!