I have a confession to make.
I do not like Halloween.
I know some people get really into making their houses look scary and wearing costumes, but I just don't like that piece very much. I don't like that everyone now has to have their own Halloween festival which means a one day holiday has turned into at least a week long affair. I also don't like the way Halloween turns my kids into literal monsters after consuming all that sugar.
I would much rather snuggle at home and bake something in my warm house and carve a pumpkin to celebrate the end of fall.
I could honestly skip the rest of it altogether.
Of course I am a mom, who knows that her kids still like to trick or treat and eat candy and dress up, so I of course relent.
This year we headed out to a Halloween party with one of the homeschool groups. We did trunk or treating and then played games outside on a gorgeous day. The snow from earlier in the week was even all melted. We came home with less than one plastic grocery bag of candy total. Easily divided and conquered without meltdowns. This was a particularly nice party because there was no food outside of trunk or treating which meant no cupcakes or cookies that Caleb felt left out by.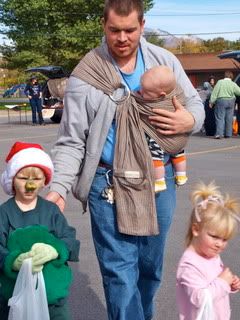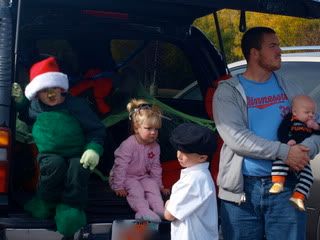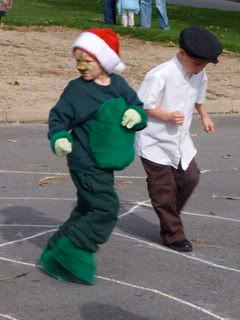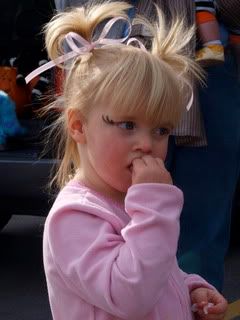 Then, instead of going to our church party AND our apartment complex party AND trick or treating, we are staying home.
Making homemade peanut butter cups.
Carving a simple and non-scary pumpkin.
Having a pizza and movie party.
Roasting pumpkin seeds & making pumpkin muffins.
And just hanging out together.
In my opinion, a much better way to say goodbye to fall.