Of the many stories within a story, is the story of Siena's burial arrangements. From choosing her clothing to the casket she was buried in, each step of the process was surrounded in love.
Like our last story, this story begins with friendship.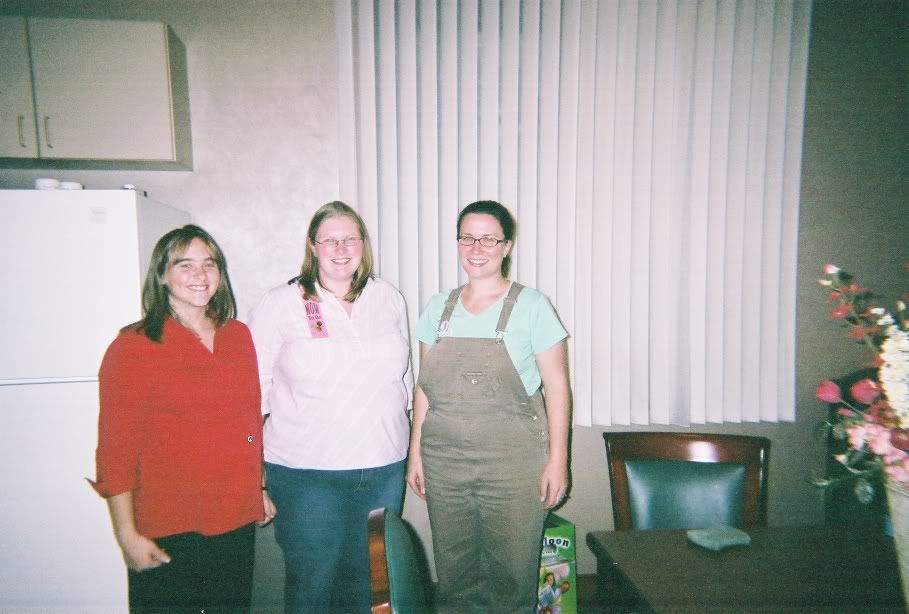 Meet Jamie (left) and Leigh (right). That's me in the center, pregnant with Caleb. (If you notice all the pink, that's because our ultrasound with Caleb said he was really a she.) My relationship with these two incredible women goes back much further than this picture, but this might be the only existing photo that has all three of us together. They have been on some incredible journeys with me.
Both Leigh and Jamie were able to be with us on Wednesday and meet Siena. In fact, Leigh's husband is responsible for a good portion of the photographs that I have shared and will continue to share.
In choosing the outfit that we would bury our sweet Siena in, Tim and I had several choices. We had the outfit and hat she had worn most of the day, but I sort of wanted to keep that (it smells like her!). We also considered burying her in an outfit that each of her big sisters had worn. Or maybe something new? What about a blanket? A hat?
This is what we chose.
A warm, fuzzy sleeper picked out by Jamie.
A hat crocheted by Leigh.
And a blanket knit by Mama.
It just felt like the right combination.
We also added to her casket: o
ne of the roses made by Caleb on the feast of St. Therese
, a beaded bracelet made by Aidan, and a #SienaStrong button.
Speaking of her casket...
The love continues as Siena will be laid to rest in a handcrafted casket from the
Trappist Monks
. This group provides child sized caskets to families free of charge but their love does not stop there. They
bless each casket
, offer Mass for the deceased,
plant a tree for each casket made
, AND custom engrave a keepsake cross. Due to the timing of the funeral on a Monday, however, they didn't have a chance to engrave the keepsake cross from the top of the casket before shipping it to us.
Today, however, this came in the mail.
Now we have two keepsake crosses.
This spring, Siena will be laid to rest in a
plot adjoining her sister's.
Buried with love.
Literally surround by it, in life and in death.
Note: The Trappist's rely on donations for their Child Casket program. If this is something you might be interested in learning more about, please visit their website and consider making a donation. Even with the financial assistance of this group and others who donate their time, talents, and materials to an infant funeral the costs associated with a child's death are not inconsequential. We have been abundantly blessed with help from friends, family, and our community and want to support the work of those who help other families as well.